Get FREE standard shipping on orders over $100
Whether you're training a new puppy or checking in on your best friend, Lorex can help you keep in touch with your furry companions.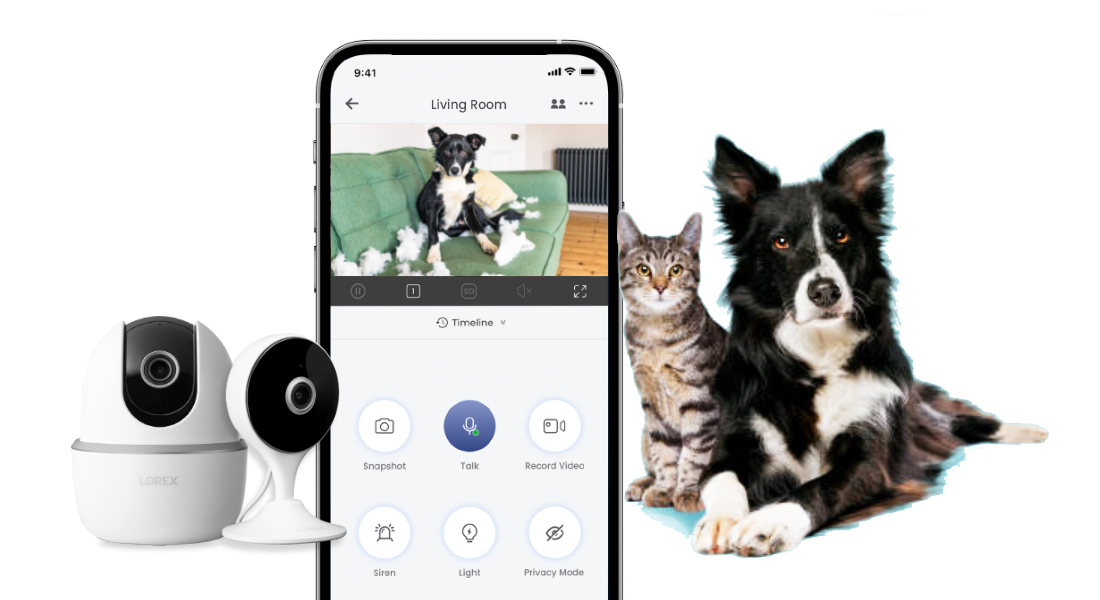 Whether you're training a new puppy or checking in on your best friend, Lorex can help you keep in touch with your furry companions.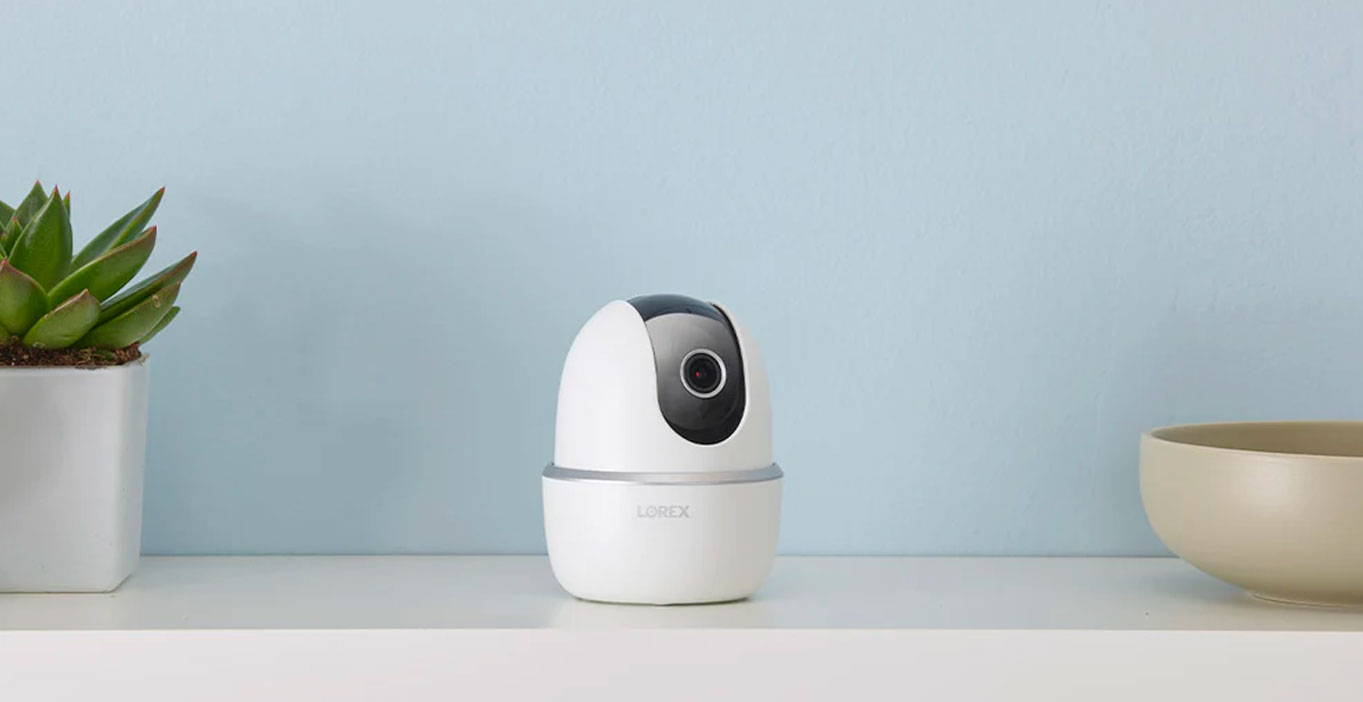 Lorex Indoor Wi-Fi Cameras are a perfect solution to keep an eye on or train your pets while you're away. Simply plug them in, connect to your Wi-Fi and The Lorex app, and you're ready to go.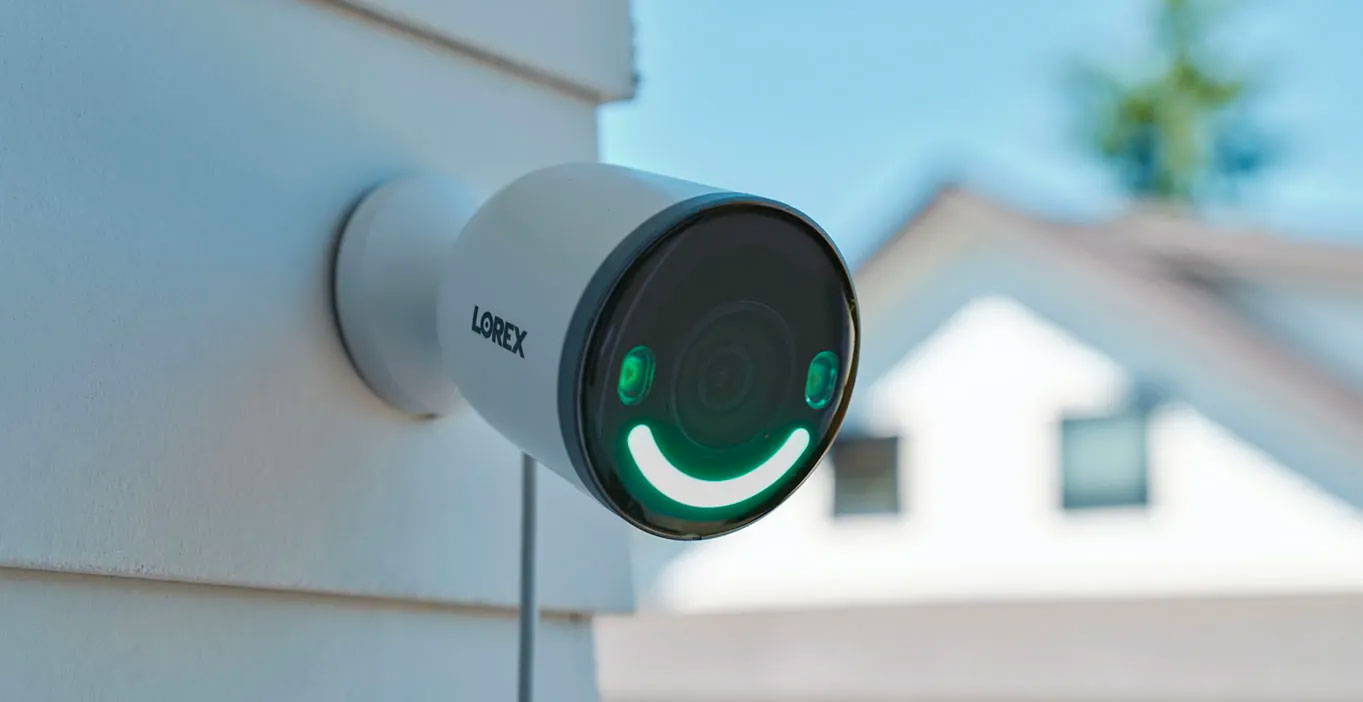 Want to watch your pets as they play outside? Lorex Outdoor Wi-Fi Cameras are an easy to install outdoor solution that will let you know when your pet leaves your house or finds trouble.

Lorex Fusion Security Systems
Are you looking to record your pet continuously (as opposed to recording motion events)? Lorex Fusion recorders can accommodate both Wired Security Cameras and Smart Home Products, allowing you to record even Wi-Fi Cameras around-the-clock to the recorder's hard drive.
Important Pet Monitoring Features: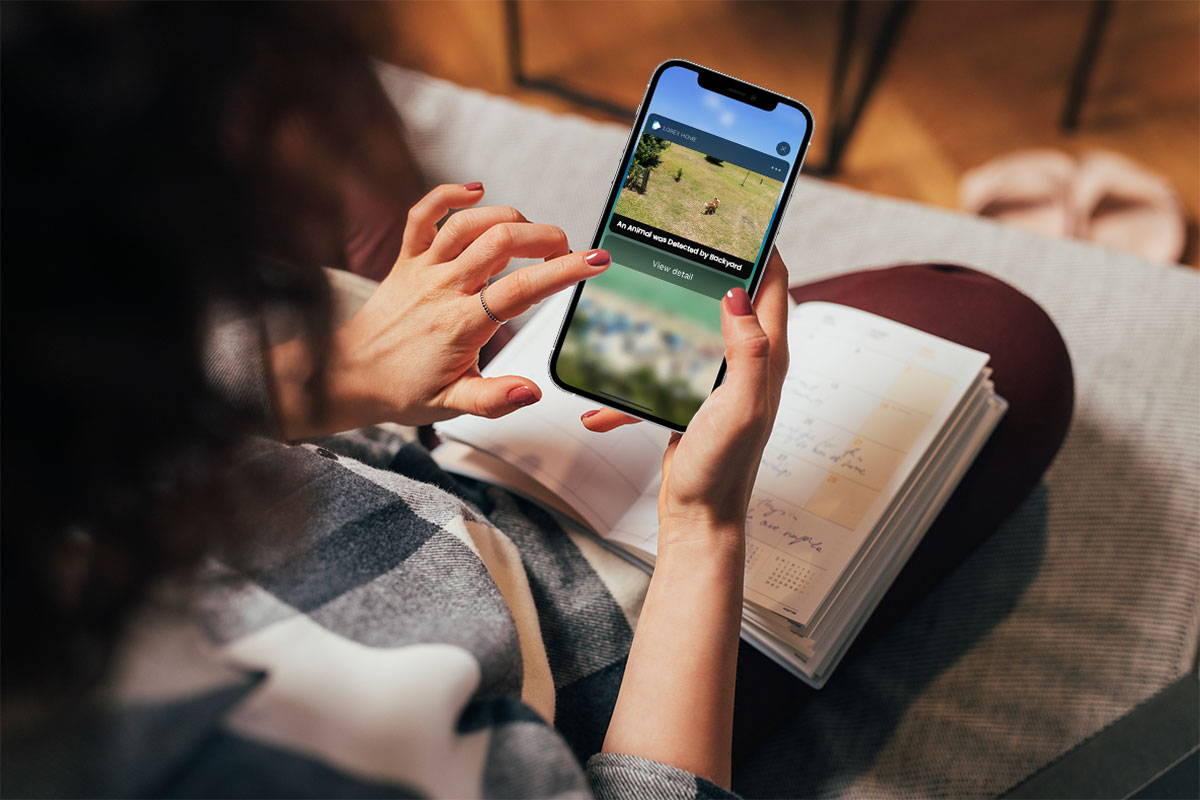 Lorex's latest Wi-Fi cameras and wired IP cameras can tell the difference between people and animals. This can help you know when your pet has been detected or limit notifications to just people.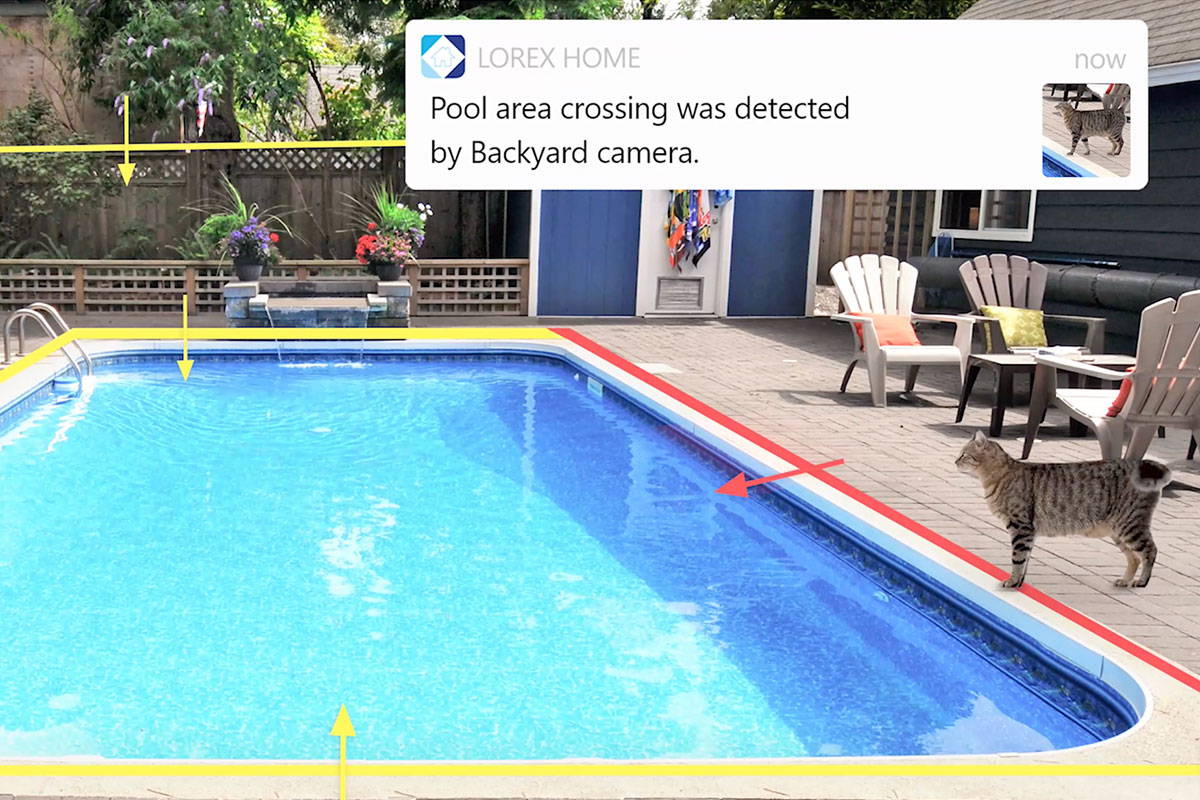 With select Lorex DVRs* you can create a fence line (or a specific area) and be notified if the line is crossed. This is perfect for distant property lines or pools to keep your pets safe.
*D862, D863, D871 and D881
Lorex Wi-Fi Cameras and select wired cameras have built-in speakers and microphones that allow you to communicate with your pets through the cameras using The Lorex app.
We spend a lot of time outside our homes, and hence, away from our loving pets. Thanks to a Lorex pet monitoring solution, you'll never wonder what your pet is up to when you're not there. Their (mis)adventures won't be a secret anymore.
Why Choose Lorex Pet Cameras?
Lorex has a wide variety of Pet Monitoring Solutions to meet your needs. Lorex also offers the privacy you need with local recording, which keeps your footage off of the cloud. Furthermore, all features are included with purchase and there are no recurring monitoring or cloud storage fees.
Best places to install Pet Camera
The best locations for pet monitoring security cameras depend on the type of camera. Indoor Wi-Fi security cameras, for example, are easy plug-and-play cameras that can be easily moved around your house anywhere where there is an outlet. Outdoor Wi-Fi security cameras and wired security cameras are best utilized when installed higher up (on a wall or under a soffit, for example). This allows the camera to provide a larger field of view to monitor.  
Can I talk to my pet through the camera?
Yes. All Lorex Smart Home Wi-Fi security cameras (and some select wired cameras) include both a microphone and speaker. This allows you to use the Lorex Home App to speak through the camera to deliver instructions or to train your pet while you're away or in another room.
Are Battery-Operated Cameras good for Pet Monitoring?
Most likely not. Battery-Operated security cameras (or wire-free security cameras) are easy to install in difficult locations, making them ideal for exterior monitoring. However, they are designed to conserve battery by only turning on when motion is detected, then going back to standby-mode after a select number of seconds. Pets, such as dogs, will cause the camera to turn on every time it runs by and hence drain the battery at a much faster rate. So, Wi-Fi cameras or wired cameras that have constant power sources will be a better solution with less maintenance.