Get FREE standard shipping on all orders. Limited time only.
Most of your security footage is of
YOU
Keep your videos private with Lorex Video Vault™ technology
Most of your security footage is of
YOU
Keep your videos private with Lorex Video Vault™ technology

Smart security means control and ownership
We believe that personal control and ownership of data is the future of home security. Your data, your video, should remain yours—with only you controlling who has access to it.
Lorex Video Vault™ Technology is comprised of three components:



Together, these embody our commitment to keeping your data private.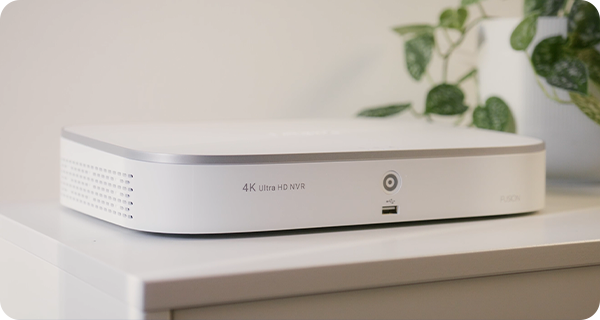 Keep your footage where it belongs
— with YOU
Security is personal, and local storage allows you to keep the personal – private. Lorex cameras either record directly to a recorder or to an on-board MicroSD card.
Lorex does not store or retain video footage. Your video remains yours. Only you can control who has access to it.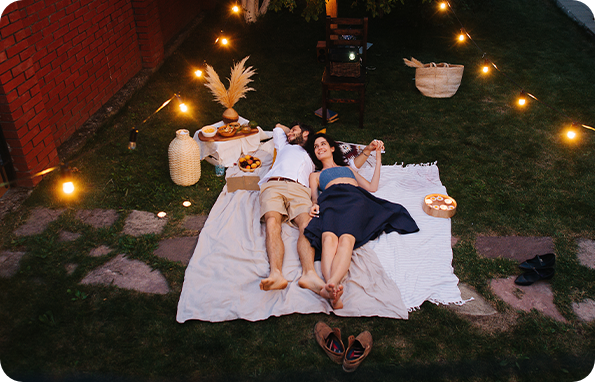 Reliability you can count on
Lorex uses security grade hard drives and microSD cards that are built to withstand the high demands of security monitoring. Most Lorex Recorders and Smart Home Cameras can be upgraded to larger capacity drives as well for additional storage space.
What about footage transferred for mobile viewing?
The video footage in transit to your mobile device is encrypted and not stored on the cloud. For motion notifications, you can opt-out of receiving thumbnail images.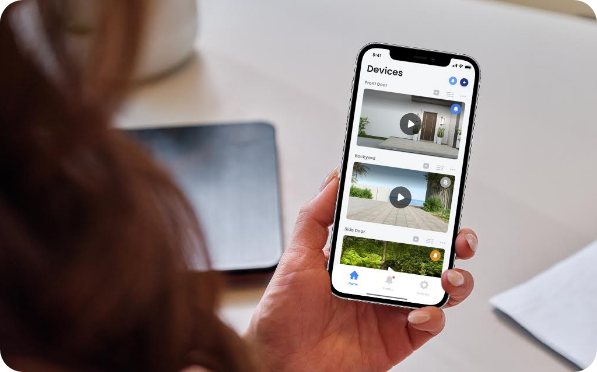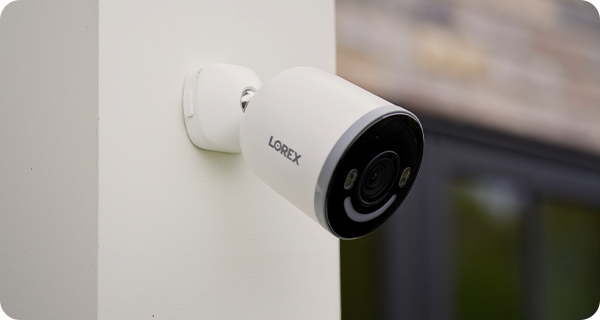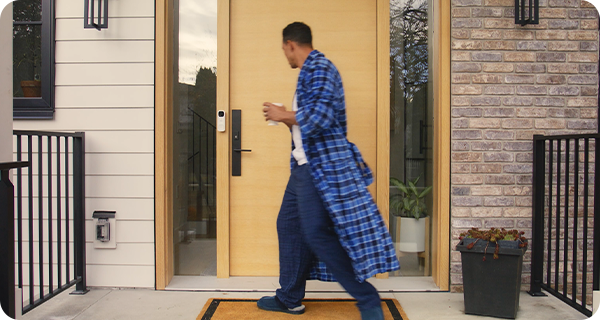 It all happens inside the camera
Lorex cameras use In-Camera Edge AI technology that provides advanced detection algorithms that can recognize different objects including cars, packages, pets, and people. All of this is contained within the camera itself and not sent to a cloud server for analysis, which means your detection data stays with you.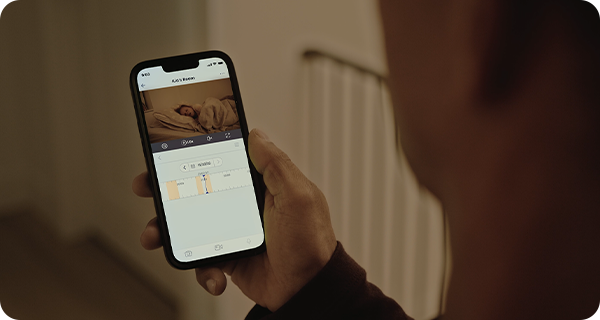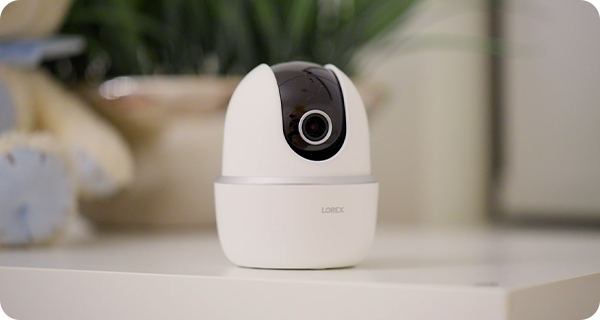 Engineered with privacy in mind
Keeping your data private is our passion. That's why we design and engineer everything from the ground up with your data in mind. This includes both our technologies and the tools we give you to manage your own devices, storage, and settings.
Opt-in/Opt-out thumbnail control
With Lorex, you can opt-in or opt-out of receiving thumbnail images attached to motion notifications through the mobile app.* These thumbnails are securely stored in our cloud for 10 minutes, while thumbnails displayed on the event list within the app are encrypted and removed after 3 days. You have the choice to opt-out of the generation and reception of these thumbnails altogether, ensuring you are in control of your images and data.
*Requires Lorex Version 4.10 or later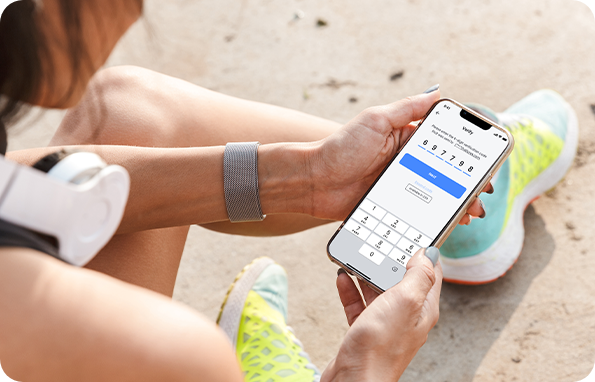 Your Lorex app account can be secured with Two-Factor Authentication to provide an additional layer of protection to your account. Once enabled, your account will send you a unique six-digit verification code through text message or email to verify the person accessing your account is really you.
Lorex gives you the option to immediately stop the recording of any or all cameras with the click of a button.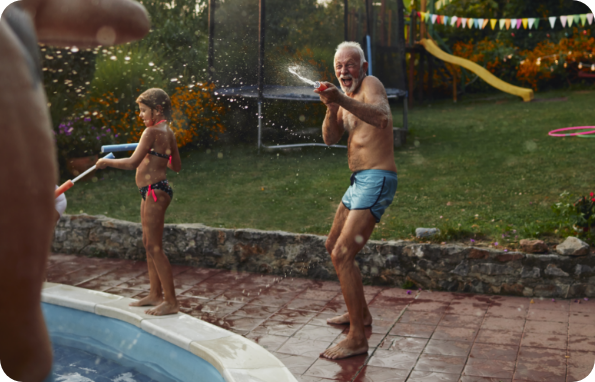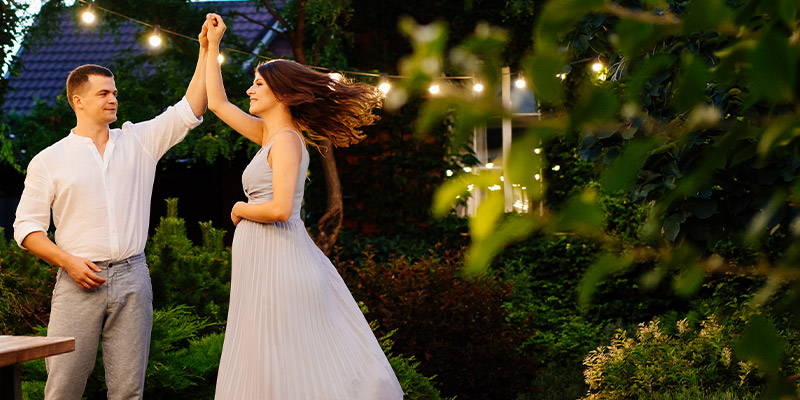 Know your footage is under your control

Know your footage is
under your control
Lorex brings over 30 years of experience and expertise to everything that we do—security, smart home, and beyond. This helps us better understand problems and discover their solutions.
Your privacy is our top priority. That's why we provide you with the tools to manage your own devices and storage. We are committed to taking every step possible to ensure your recordings remain private and in your control.
At Lorex, Your Privacy is our Passion
What other steps does Lorex take to protect my data?
Our hard drives are all security-grade and include metal housing–making them vandal-proof. We also use grade-10 SD cards to allow older footage to be easily recorded over when you no longer need it.
We also use a variety of privacy and security features, including Privacy Mode, which allows you to turn off your cameras when you choose to through the app. We also offer two-factor authentication and the ability to limit the number of users who can log in per device. If someone else tries to log in using another device, you will receive a notification.
Can law enforcement access my data and devices without my permission?
No–law enforcement cannot access Lorex devices without your permission. If that were to change, we will make sure you are aware.
How does thumbnail storage work?
Our thumbnails currently separate into two different categories. One is a larger, unencrypted thumbnail used for push notifications and stored in a private cloud for 10 minutes. The second is smaller in size, encrypted, and stored in the cloud for three days to show what events have taken place.
When viewing footage on my phone through the App, how is that video protected?
Our cloud only transfers thumbnails and images, so there will never be any video from your devices being stored or recorded in the cloud.
We do this through two different methods–relay and peer-to-peer. Relay transfers your video to a server that then sends it to your phone app. In this process, we do not store or record the video; we simply just forward it to your phone. Our second process is peer-to-peer, which transfers footage from device (your system) to device (your phone). This is the most secure and preferred connection as this process is faster and has no server in-between.