Get FREE standard shipping on orders over $100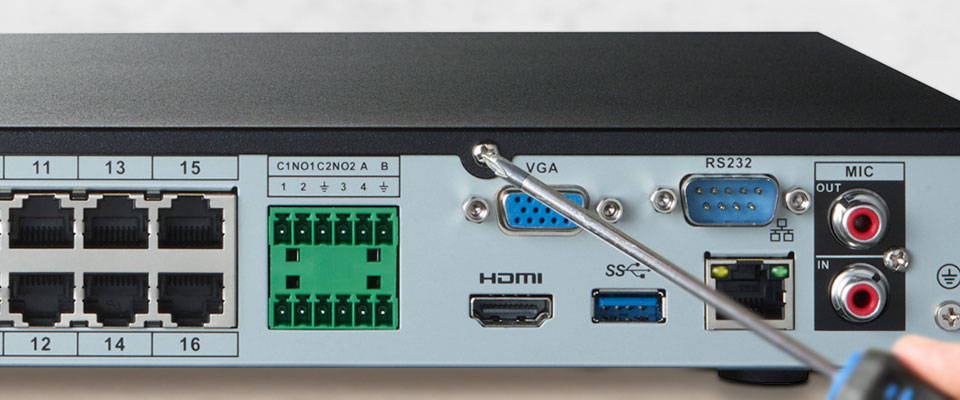 HOW TO UPGRADE YOUR SECURITY STORAGE
Lorex likes to keep it local and expandable when it comes to security footage storage. Our recorders and devices use Surveillance Hard Drives or microSD cards that are automatically programmed to start re-writing the oldest footage with the newest once it becomes full. So the more storage you have, the longer your footage remains available to you. Here's a step-by-step guide to help you increase your storage.
Step 1: Determine if your product can be upgraded
Search or find your recorder or camera.
Check to see if the storage can be expanded and by how much (use the "Product Specifications" download and find the Storage section).
Step 2: Find the right storage solution
Determine what type of storage your product uses (microSD, SATA HDD).
Note: If there are 2 hard drive bays the maximum capacity may be listed as "Up to 2x6TB (12TB Max)".
Step 3: Install the new hard drive or card
For Recorders: Open up the top plate of your DVR or NVR. Disconnect the original hard drive from the SATA power and unscrew it. Replace or add secondary hard drive, secure screws, and connect SATA power. (Please see our How to replace a hard drive support article for more detailed instructions.)


For Standalone Cameras and Devices: Locate the storage card slot on the product and unlock the access panel. Pop-out original card and insert the new one.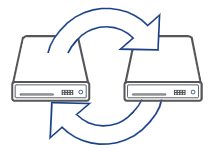 Hard drive mirroring (2 × HDD bays required)
If your recorder has 2 hard drive bays, you can mirror your primary hard drive to provide an extra level of data backup. This can be configured in the Storage > HDD Manager section of your recorder settings.