Get FREE standard shipping on orders over $100
SECURITY CAMERA CABLES AND RATINGS
Every security camera sold by Lorex, whether sold individually or as part of a system, comes with either a 100ft or 60ft extension cable. If more distance is required, or you need to run cables between floors, outdoors, or underground please consider purchasing one of our higher grade RG59 coaxial or CAT5e / CAT6 ethernet cables options.

Types of Security Camera Extension Cables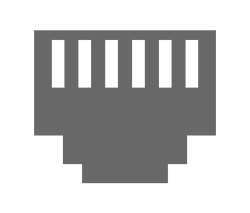 Digital IP systems use CAT5e or CAT6 Ethernet cables to connect the NVR (Network Video Recorder) to each camera. These ethernet cables transfer video / audio data, supply power to the camera, and provide a stable network connection.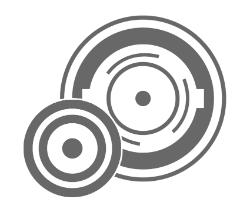 Analog systems use shielded or RG59 siamese BNC coaxial cables to connect the DVR (Digital Video Recorder) to each camera. These cables contain two separate - but attached - cables that have different ends (one for video / audio data transfer and one to power the camera).

Cable Certifications and Ratings
Cables always have writing imprinted on their cable jacket. This is where you can find out virtually all of the information you need to know about a cable. It will have all of the certifications and ratings that the cable has, plus other valuable information such a operating temperature.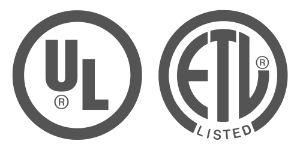 UL / ETL certified security camera cables
All cables available for sale from Lorex are either UL or ETL certified. Underwriters Laboratories (UL) and ETL (Electrical Testing Labs) are organizations that have established safety standards for electrical devices and components for over a century.
CM Rated (In-Wall) and Fire Resistant
A CM rated cable is designated by The National Electrical Code (NEC) for general and in-wall use. In order for a cable to be classified as CM, the cable jacket must pass a standardized flammability test by a certified company (such as UL or ETL). This is to prevent fire from traveling along the cabl

CMR Riser rated cables are able to be safely run between floors that do not circulate environmental air for heating or conditioning systems. The jackets of these types of cables are a little more flame-retardant than a CM cable. This is to prevent the spread of fire from one floor to another.

Cables that are UV treated, such as Lorex's Shielded CAT6 Extension Cable, are the best option when running cables outdoors. Their UV treatment offers protection from the elements and prevents degradation over time. These cables can also be run directly underground without the need for a conduit (required to be buried at a depth of at least 24 inches).
If you need to run other cables, such as non-UV treated CAT5e or BNC security camera cables outdoors, it is important to do so safely. It is highly recommended that either overhead or underground cables be covered in a properly installed/grounded PVC sheltered conduit and follow NEC guidelines for proper entrance protection. A weatherproof RJ45 Cable Gland* can be used to provide weather-resistance and protection from dust, dirt and other environmental contaminants for exposed ethernet connections (shrink tape or electrical tape may be required for BNC connections).
The NEC also requires specific distances for both overhead and underground cables. If burying the cable underground in a PVC conduit, the required depth is at least 18 inches from the ground (a metal conduit can be as shallow as 6-inches). Before you start to dig, it is recommended that you call your local utility company to perform a brief property inspection for your safety. If running cables overhead, the required height is a minimum of 10 feet overhead.
*Compatible with all Lorex IP cameras except for those that use our NetHD NVR Series NVRs. This includes camera models LNB2151, LND2152, and LNB2153.
---
Security Camera Cable Accessories
Lorex sells a variety of cable converters, connectors, and couplers. Please see specific product documentation for installation information.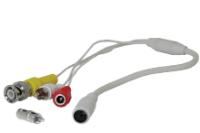 Convert one type of cable termination to a different output.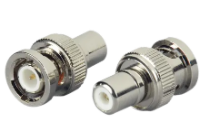 Connect RCA and BNC terminated cables to BNC or RCA monitors/systems.
Connect two of the same cables together to extend cable distance.